Das Album des Jahres
Neil Young & Crazy Horse: "Rust Never Sleeps" (Reprise, Juli 1979)
Ein Meisterwerk! Young und seine Band Crazy Horse spielen kraftvoll und absolut auf dem Punkt, die Songs sind beeindruckend: etwa der Opener "My My Hey Hey" und am Ende das Gegenstück "Hey Hey My My". Dazwischen solch Klassesongs wie "Pocahontas", "Thrasher" und "Powderfinger".
weitere Highlights ...
Doll By Doll: "Remember" (Warner/Automatic, Frühjahr 1979)
Der Name der schottischen Band kam mir zum ersten mal unter, als ich Mitte der 80er in der Weseler Stadtbücherei in alten Ausgaben der leider dahingeschiedenen Zeitschrift Sounds schmökerte. In den nächsten Jahren konnte ich dann alle 4 erschienenen Alben der Band schnell in den Grabbelisten finden, da damals kaum jemand was mit dieser Musik anfangen konnte, die für Rock zu punkig und für Gothic zu poppig war. Weder Presse, noch Massenpublikum konnte damals überzeugt werden. Der Begriff "Ladenhüter" trifft es wohl ziemlich genau!
Das Debütalbum "Remember" ist das (punk-)rockigste davon und erinnert in seinem Livesound mit klarer Beschränkung auf Gesang, 2 Gitarren, Bass und Schlagzeug am ehesten noch an die amerikanischen Kollegen von Televsion: auch hier kann man die beiden Gitarristen Jo Shaw und Jackie Leven im Stereomix und anhand ihres Klangs und Spielstils deutlich auseinanderhalten, wobei Shaw eher der Virtuose ist. Markenzeichen der Band ist aber vor allem die kraftvolle Stimme von Jackie Leven, der ähnlich wie Tim Buckley sehr hoch und sehr tief singen kann und es auch ausgiebig tut, was sicherlich für die Massenakzeptanz der Band nicht förderlich war. Leven konnte seit den 90ern aber zumindest eine bescheidene Solokarriere starten und dürfte vielleicht dem einen oder anderen von Euch bekannt sein.
Ach ja - aus den "Ladenhütern" sind inzwischen wohl eher rare Sammlerstücke geworden. Und CD-Wiederveröffentlichungen gibt es immer noch nicht
(23.04.2006)
Mehr ...
Elvis Costello "Armed Force" (Jan. 1979)
"With the foot flat down on the accelerator, and steering a course for world stardom, Elvis & co. made their best selling album of the pre-Warner Brothers era. The images of travel, drink & drugs were formulated & shaped while on the road, during which time their musical diet consisted of tapes by David Bowie (Low & Heroes), Iggy Pop (Idiot & Lust For Life), Abba (Greatest Hits), The Rolling Stones (Aftermath & Between The Buttons) & The Byrds, plus some soul and C&W."
The Roches (Warner, Jan. 1979)
Ich liebe die Musik der Roche-Schwestern mit ihrem schaurig-schönen, aber immer perfekten und deshalb einzigartigen Gesang! Dies ist das Debüt der Schwestern als Trio, die sich in dem Song "We" selber vorstellen und dort fragen: "Guess Which Two Of Us Made A Record?" (Maggie und Terre im Jahr 1975). Als Produzent ist erstaunlicherweise Robert Fripp dabei, der mit dem späteren King Crimson-Bassisten Tony Levin auch die Begleitband bildet.
Mehr ...
Albert Lee: "Hiding" (A&M, Feb. 1979)
Solodebüt eines der besten Rock- und Countrygitarristen. Der Brite begann seine Karriere bereits in den 60ern und hatte von 1968 -1972 mit Heads Hands & Feet eine von der Kritik hoch gelobte Band, die zum falschen Zeitpunkt am falschen Ort virtuosen Countryrock spielte und kaum Platten verkaufte. Dann ging er nach Amerika und spielte als Nachfolger von James Burton in Emmylou Harris´ Hot Band. Im Gegensatz zu späteren Soloproduktionen stehen hier allerdings die Songs im Vordergrund, wenn Lee vielleicht auch als Sänger und Songschreiber nicht genauso begabt ist wie als Gitarrist. Einzige Eigenkomposition ist konsequenterweise ein Remake des HH&F-Klassikers "Country Boy", eine unglaubliche Demonstration dessen, was man so im Countrybereich auf der Telecaster zaubern kann. Dazu kommen zwei Lieder von Chas & Dave (Chas Hodges war damals auch bei HH&F dabei und hat mit seinbem Partner Dave Peacock ein in England erfolgreiches Duo), drei Songs seines Hot Band-Kollegen Rodney Crowell (u.a. der Klassiker "Ain't Livin' Long Like This" und der Country-Klassiker "Are You Wasting My Time" der Louvin-Brüder. Nur die Dire Straits-Nummer "Setting Me Up" musste vielleicht nicht sein. Andererseits stand die Musik Mark Knopflers damals noch nicht für Mainstream-Muzak. Produziert hat das ganze in Nashville der Emmylou Harris-Spezi Brian Ahern, die komplette Hot Band ist dabei (Crowell, Hank DeVito, Glen Hardin, John Ware, Emory Gordy, Ricky Skaggs und sogar Emmylou Harris persönlich). In England haben Chas&Dave ihre beiden Songs selbst produziert und eingespielt, unterstützt vom alten HH&F-Trommler Pete Gavin. Eine schöne und unspektakuläre Platte ohne Technikgefrickel.
Terry Reid: "Rogue Waves" (Capitol, Feb. 1979)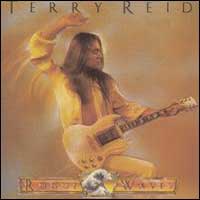 Zwar steht diese Platte schon recht Lange in meinem Plattenregal, aber ich weiß sie erst seit kurzem zu schätzen. Der Vorläufer "Seed Of A Memory" von 1976 war wohl nicht zuletzt wegen Produzent Graham Nash zu einer typischen Westcoast-Singer/Songwriter-Platte geworden, was vielen Leuten überhaupt nicht, mir dagegen sehr gut gefiel, nachdem ich die Scheibe in einer Grabbelkiste in den frühen 80ern gefunden hatte. In meiner damaligen Begeisterung habe ich dann auch "Rogue Wave" in einem 2nd-Hand-Laden erstanden und war durch die fetten und tief gestimmten Gitarren und die Phil-Spector Songs ("Baby I Love You" in Slow Motion und Led Zeppelin-Sound mit bis zum tiefen C herunter gestimmter E-Gitarre!) und das schrecklich-schöne Cover doch etwas abgeschreckt. Wie fleißige Leser meiner Seiten ja wissen, ist Terry Reids Meisterwerk "River" im vergangenen Jahr ja wieder neu aufgelegt und von mir erneut erworben worden und kürzlich habe ich mich auch noch mal an meine alten Vinylschätze gemacht und mir aus "Seed Of A Memory" und "Rogue Waves" eine CDR gebastelt. Meine Erkenntnisse dabei: Beide Alben unterscheiden sich gar nicht so sehr voneinander, wie ich dachte: auf "Rough Waves" gibt´s zwar keine Pedal Steel, aber doch auch schöne Akustikgitarren. Und diese für Terry Reid typischen tief gestimmten Rhythmusgitarren sind auch schon auf "Seed..." zu entdecken. Und beide Alben sind vor allem Dank Terrys Stimme auf ihre Art toll. Überraschende Erkenntnis auch für mich, dass diese extrem tiefen Heavy-Gitarren offensichtlich keine Erfindung dieser dämlich Nu-Metalls mit ihren halbhohen Hosen und Baseball-Käppis sind!


(05.03.2005)
Mehr ...
Graham Parker & The Rumour: "Squeezing Out Spark" (Vertigo, März 1979)
Dieses vierte Studioalbum wird allgemein als sein bestes eingeschätzt - meiner Meinung nach sind aber alle ziemlich gut, sodass es für mich müßig ist, da noch Unterschiede zu machen. Sicherlich ist die Produktion Dank Jack Nietzsche wunderbar - meine Lieblingssongs sind aber auf den anderen drei Alben.
Rickie Lee Jones (Warner, April 1979)
Das beeindruckende Debüt der Sängerin, Songschreiberin, Pianistin und gelegentlichen Gitarristin aus dem Umfeld von Tom Waits. Die Meisten dürften vor allem den Song "Chuck E's In Love" kennen.
Mehr ...
Lowell George: "Thanks I'll Eat It There" (Warner, April 1979)
Unterbewertetes Debüt des ehemaligen Little Feat-Bandleaders. Unterbewertet vielleicht deshalb, weil das Album sehr kurz ist (knapp 30 Minuten) und neben einigen Coversongs (z.B. "What Do You Want The Girl To Do" von Allen Toussaint, "I Can´ Stand The Rain" von Ann Peebles und "Easy Money" aus der Feder von Rickie Lee Jones, ebenfalls zu finden auf deren fast zeitgleich erschienenem Debütalbum) und einer Neuauflage des Featklassikers "Two Trains" vomn "Dixie Chicken"-Album) nur wenig neues Eigenmaterial des gerade als Songschreiber so hoch verehrten Slidegitarristen bringt. Kurz nach Veröffentlichung des Albums verstirb George mit Mitte 30 an Herzversagen: somit ist dieses Debüt auch gleichzeitig das Vermächtnis eines der besten Rock-Songschreiber. Außerdem stelle ich zumindest aus der Distanz der Jahre für mich fest: eigentlich ein sehr schönes Album!
Ian Hunter: "You´re Never Alone With A Schizophrenic" (Chrysalis, Mai 1979)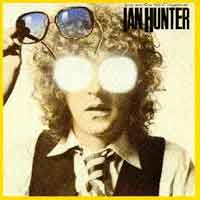 Allein schon wegen des Titels gehört das Album hier hin. Ian Hunter (Ex-Mott The Hoople) mit seinem Kumpel Mick Ronson (Ex-David Bowie Band) in Höchstform. Hat im Rockpalast damals kaum jemand verstanden.
Patti Smith Group: "Wave" (Arista, Mai 1979)
Das letzte einer grandiosen Reihe von Alben der Band aus den 70ern. Es enthält zwei geniale eigene Songs ("Dancing Barefoot" und "Frederick"), sowie eine tolle Coverversion: "So You Wanna Be A Rock'n'Roll Star" von den Byrds. Produziert von Todd Rundgren.
Mehr ...
Nick Lowe: "Labor Of Lust" (Radarscope, Juni 1979)
Das zweite Album des Ex-Brinsley Schwarz-Bassisten war wiederum ein verkapptes Rockpile-Album (Lowe mit Dave Edmunds, Billy Bremner und Terry Williams), wieder mit klasse Songs, z.B. "Cruel To Be Kind" (von Nick Lowe und dem alten Brinsley-Kollegen Ian Gomm) und "Switchboard Susan" (von Mickey Jupp).
Emmylou Harris: "Blue Kentucky Girl" (Warner, Juni 1979)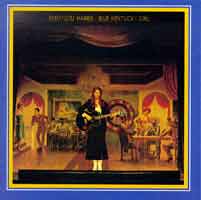 Emmylou war damals ein Garant für hochklassige Alben. Auch dieses mal sorgte dafür ihr Gesang, die tolle Begleitung durch die Hot Band (u. a. Albert Lee, Rodney Crowell, James Burton, Glenn D.Hardin und Ricky Skaggs) und das wunderbare Songmaterial, u.a. "Hickory Wind" (Byrds-Klassiker von Gram Parsons), "Even Cowgirls Get The Blues" (Rodney Crowell) und "Save The Last Dance For Me" (Mort Shuman, Doc Pomus).
Ry Cooder: "Bop Till You Drop" (Warner, Aug. 1979)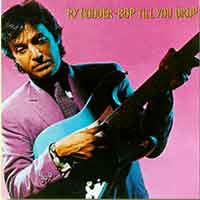 "Digitally recorded in 1979, Bop Till You Drop was the first album made that way. But that's not why it's here. No, Ry Cooder has simply been one of the best guitar players and mood setters around for the last thirty years. (Thirty years?!? Help!) Discarding flash for taste, that´s his way. And he´s played with some of the finest: Rolling Stones, Captain Beefheart, Taj Mahal, to name but a few. Always giving them the diamonds in the dirt. Bop Till You Drop is one of his finest solo moments. He´s joined by, among others, David Lindley (he will probably be featured here by himself one day) and Jim Keltner (purveyor of the understated groove, thus the perfect drummer in this setting). And - of course - Ry Cooder´s taste is also evident in the choice of material. From blues to gospel to pop to teenage angst and back."
Van Morrison: "Into The Music" (Mercury, Aug. 1979)
Nachdem die beiden zuvor erschienenen Alben "A Period Of Transision" (1977) und "Wavelength" (1978) etwas untergingen, war er mit diesem Album wieder voll da. Mit David Hayes (bg), Mark Jordan (keyb), Mark Isham (tp), Pee Wee Ellis (sax), Peter van Hooke (dr), Herbie Armstrong (g) und Katie Kissoon (voc) hatte er eine neue Band um sich versammelt, die bei den Konzerten der nächsten Jahre noch glänzen würde. Als Gäste sind u.a. Ry Cooder, Tablaspieler Zakir Hussain (Shakti?) und der lang verschollene Robin Williamson (Ex-Incredible String Band) dabei. Von den Liedern seien vor allem "Bright Side Of The Road", "Full Force Gale", "You Make Me Feel So Free" und die einzige Coverversion "It´s All In The Game" hervorgehoben.
XTC: "Drums And Wires" (Virgin, Aug. 1979)
XTC wurden anfangs als Punkrocker verkauft. Das lag vielleicht daran, dass sie 1977/78 in der Londoner Szene erstmals in Erscheinung traten und auf ihrem ersten Album ("White Music"?) durchaus die rohe Energie einer Punkband zeigten. Mit den folgenden Alben wurde aber immer deutlicher, dass die Band um den Sänger, Gitarristen & Songschreiber(90%) Andy Partridge und den Sänger, Bassisten & Songschreiber(10%) Colin Moulding eher ihr Vorbild in den Beatles hatte. Auf diesem Album findet man einen ihrer größten Hits "Making Plans For Nigel", ausnahmsweise von Moulding komponiert.
Mehr ...
Karla Bonoff: "Restless Nights" (Columbia, Sept. 1979)
Mit ihrem zweiten Album liefert uns die Songschreiberin und Sängerin wieder entspannten Westcoast-Pop und wieder wird es nichts mit dem großen Durchbruch. Immerhin kann sich Linda Ronstadt hier wieder bedienen: sie wird einige Jahre später die beiden Titel "Trouble Again" und "All My Life" auf ihrem Duettalbum mit Aaron Neville covern. Produziert hat ihr Mitstreiter aus alten Bryndle-Tagen und aktueller Linda Ronstadt-Begleiter Kenny Edwards. Die Band Bryndle ist ein gut gehütetes Geheimnis der Westcoastszene: es reichte damals zwar nicht zum eigenen Album, aber alle Mitglieder machten danach als Solisten Karriere. Neben Karla und Kenny waren das noch Andrew Gold und Wendy Waldman.
Ian Matthews: "Siamese Friends" (Rockburgh, Sept. 1979)
Mit dieser relativ rockigen/poppigen Produktion habe ich Ian Matthews damals wieder für mich entdeckt. Zwar befinden sich unter den 10 Liedern 5 gute Eigenkompositionen, beeindruckend sind aber (wie immer) sein Talent bei origineller Auswahl und geschmackssicherer Interpretation der Songs anderer Autoren: diesmal sind das u. a. "Anna" von John Martyn, "Home Somewhere" von Jules Shear, "Crying In The Night" von Stevie Nicks (Fleetwood Mac) und "Baby´s On The Street" von Jona Lewie.
Mehr ...
Marianne Faithful: "Broken English" (Island, Nov. 1979)
Ein überzeugendes Comeback nach jahrelangem Drogensumpf. Der Titeltrack ist ein absoluter Killersong, ebenso zwei Coversongs: "Ballad Of Lucy Jordan" von Shel Silverstein (dieses Lied wollten Dr. Hook damals nicht haben! Pech gehabt!) und "Working Class Hero" von John Lennon.
The Clash: "London Calling" (Columbia, Dez. 1979)
DER KLASSIKER des Punkrock. Das hab ich damals natürlich noch nicht verstanden, sondern weiß dieses Album erst seit einigen Jahren zu schätzen!
"No Nukes" (Elektra/Asylum, Dez. 1979)
Mag sein, dass dieser Konzertfilm nicht die Wichtigkeit von "Woodstock" hat - für mich ist das aber eines der besseren Triple-Livealben mit durchweg soliden bis guten Auftritten von vielen Künstlern. Außerdem war es uns allen damals wichtig, unsere Anti-AKW-Position deutlich zu machen.
"NO NUKES is a feature rock film that depicts five nights of concerts at Madison Square Garden and a 250,000 person rally at the World Trade Center. The concerts, which took place in September, 1979, were organized by Musicians United for Safe Energy (MUSE) which also produced the Warner Brothers feature film, NO NUKES and the 3 Record LP and CD release, also called NO NUKES .. NO NUKES, showcases great performances by Jackson Browne, Bonnie Raitt, Bruce Springsteen, Crosby, Stills and Nash, James Taylor, the Doobie Brothers, John Hall, Jesse Colin Young, Gil Scott Heron, Peter Tosh, Tom Petty and many others."
Arthur Blythe: "Lennox Avenue Breakdown" (Columbia, 1979)
Ein Jazzklassiker - auch wenn er nicht aus den 50ern stammt. Arthur Blythe ist definitiv einer der weltbesten Altsaxophonisten und sollte damals, soweit ich weiß, von CBS zum Star aufgebaut werden. Es entstanden tolle Platten wie diese, aber für den Mainstream war der Mann dann doch wohl zu sperrig. Jahre später hat man sich dann bei der Firma auf Wynton Marsalis konzentriert, was ja bekanntlich kommerziell mehr Sinn gemacht hat.
Zurück zu dieser tollen Platte, auf der für mich drei Solisten herausragen: neben Blythe sind das der Tubaspieler Bob Stewart, mit dem Blythe auch heutzutage noch spielt (z.B. vor wenigen Tagen in Dinslaken als Duo!) und der Gitarrist James 'Blood' Ulmer, der hier zeigt, dass er nicht nur Krach machen kann. Auch die Rhythmusgruppe ist vom Feinsten: Trommler Jack DeJohnette (zu ihm braucht man nichts weiter sagen), Bassist Cecil McBee (spielte u.a. auf den tollen Früh70er-Alben von Pharoah Sanders) und Perkussionist Guillermo Franco.


(26.11.2005)
Lee Clayton: "Naked Child" (Capitol, 1979)
Nach Einschätzungen vieler Leute ist dies sein Meisterwerk. Der harte Sound der E-Gitarren von Clayton und seinem Leadgitarristen

Phil Donnelly

dominiert die Platte und hat wohl letztendlich dafür gesorgt, dass das Album in Nashville keine Chance hatte. Dabei sind die Songs genial, etwa "I Ride Alone", "Sexual Moon" oder "A Little Cocaine". Naja: vielleicht waren ja auch die Texte etwas zu heftig für die Nashville-Mafia.
Roger Chapman: "Live In Hamburg" (Arista/Acrobat, 1979)
Dieses Livealbum war damals für mich ein absoluter Knaller. Songs wie "Who Pulled The Night Down", Mickey Jupp's "Shortlist" oder das Stones-Cover "Let's Spend The Night Together" bersten geradezu vor Spielfreude. Meines Erachtens hat Chappo im Studio nie diese Intensität erreichen können.
"The glossy sounds of Roger Chapman's solo debut (Chappo) are replaced here by renditions that crackle with energy. This album, originally an August 1979 radio broadcast, pairs a hard-hitting band with Chapman's gruff vocals, and it was demonstrative of Chapman's dedication to his R&B roots with covers of Willie Dixon, Chuck Berry and Little Richard. Thanks to this album's lineup of the Shortlist (Mel Collins, Tim Hinkley, Jerome Rimson), even the ballads rock." (Patrick Little)
Miles Davis: "Circle In The Round" (Columbia, 1979)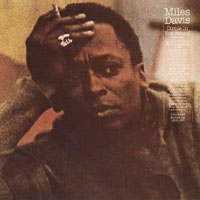 Meine persönliche "Entdeckung" von Miles Davis fällt leider in seine stumme Phase etwa ab 1974/75, die erst 1981 mit "The Man With The Horn" endete. Columbia betrieb in dieser Zeit "Restverwertung", wenn auch sehr geschmackvolle: etwa das '76er-Album "Waterbabies" mit Aufnahmen von 1967 bis '68 oder dieses starke Doppelalbum, das die Zeit von 1955 (mit John Coltrane) bis 1970 abdeckt. Bemerkenswert sind vor allem das 26minütige Titelstück von 1967, bei dem das klassische Miles Davis-Quintett der 60er (Herbie Hancock, Wayne Shorter, Ron Carter & Tony Williams) um den Gitarristen Joe Beck erweitert zu hören ist, sowie die ungewöhnliche, 18minütige Version des David Crosby-Songs "Guinnevere" aus der Entstehungszeit von "Bitches Brew". Das Album gilt zwar nicht unbedingt als Klassiker, aber ist dennoch eines meiner liebsten von Miles!


(19.05.2009)
Mehr ...
Doll By Doll: "Gypsy Blood" (WEA/Automatic, 1979)
Aus der Gitarrenband von Jahresanfang (Debütalbum "Remember") ist inzwischen eine Popband geworden, ohne dabei Kraft einzubüßen, denn die Songs sind noch viel besser als beim ersten Versuch. Gelegentlich kommen jetzt sogar Gastmusiker an Geige und Pedalsteel zum Zuge. Zwei Lieder auf Seite A ("Strip Show" und "The Human Face") könnten diese Platte zu meiner Lieblinxplatte des Jahres machen, wenn nicht auf der B-Seite ein paar bescheuerte Effekte auf die Gesangsstimme von Jackie Leven gelegt worden wären, die diese überhaupt nicht nötig hätte. In diesen Momenten klingt's so furchtbar wie bei Neil Youngs "Hawks & Doves" (wenn Ihr wisst, was ich meine!), aber der Rest der Platte ist grandios. Für mich unerklärlich, warum die Platte kein Meilenstein der Rockgeschichte wurde. Ich schätze mal: "Right Band, Wrong Time"!!!


(25.04.2006)
Mehr ...
Mick Goodrick: "In Pas(s)ing" (ECM, 1979)
Ein eher unbekanntes, aber sehr schönes Album aus dem Hause ECM. Mick Goodrick war zuvor Gitarrist im Gary Burton Quintett und wurde wohl in diesem Zusammenhang "genötigt", auch mal selber in die "erste Reihe" zu wechseln. Ansonsten ist er wohl eher als Gitarrenlehrer bekannt: einer seiner prominentesten Schüler war Pat Metheny, mit dem er für einige Zeit sogar zusammen bei Burton spielte (z.B. auf "Dream So Real" von 1976) und der ihn dort dann ablöste ("Passengers" von 1977).
Auf "In Pas(s)ing", einer seiner wenigen Arbeiten unter eigenem Namen, wird er unterstützt von zwei begnadeten Rhythmikern, die auf vielen ECM-Produktion dieser Zeit zu hören waren: Trommler Jack DeJohnette und Bassist Eddie Gomez. Seltener im ECM-Umfeld zu finden ist dagegen der Brite John Surman an Sopran- und Baritonsaxofon, sowie der Bassklarinette.
Fünf lange und luftige Goodrick- oder Bandkompositionen sind zu hören: Kein Freejazz, kein Mainstream-Jazz, auch kein Jazzrock, sondern einfach nur herrliche Musik.


(18.07.2006)
Mehr ...
Guru Guru Sunband: "Hey Du" (Brain, 1979)
Warnung: der folgende Artikel enthält eine hohe Dosis Name Dropping, vor dessen Verzehr in dieser Zusammensetzung gewarnt werden muss!
Das ist vielleicht nicht die beste Guru Guru-Platte, aber ICH LIEBE DIESE SCHEIBE. Denn sie hat Humor. Und gute Musik.
Ich kann mich noch an ein tolles Konzert im Audimax der Uni Duisburg erinnern: die Band hatte einfach drauflos gejammt, weil Ober-Guru Mani Neumeier (mal wieder) die Besetzung um die Ohren geflogen war. Und so hatten (ungeprobt?) Helmut Hattler und Ingo Bischof von Kraan ausgeholfen. Mani war damals auch zum "Sänger" mutiert und hatte das Trommeln weitestgehend Ex-Embryo-Mann Butze Fischer überlassen. Auf "Hey Du" ist diese chaotische Phase dann auch gut dokumentiert, denn gleich drei Bassisten sind neben Neumeier, Fischer (im Gegensatz zu Genesis/Phil Collins dürfen bei Guru Guru "Ergänzungsspieler" für singende Trommler auch auf den Studioplatten mitmachen!), Langzeitmitglied Roland Schaeffer (Gitarre, Sax) und Bischof (jetzt anscheinend fest dabei) zu hören: Ex-Karthago Gerald Luciano Hartwig (bei Karthago spielte Ingo B. auch mal. Und sogar Glenn Cornick von Jethro Tull und Wild Turkey. Aber das sind andere Geschichten ...), Peter Kühmstedt (der hat mal mit Stoppok in Dinslaken gespielt - mit den Rusty Nails als Vorgruppe!) und ein gewisser Karla-Maria von Sinnen, der auf dem Coverfoto doch große Ähnlichkeit zu einem gewissen Helmut Hattler aufweist.
Das Beste aber sind Mani Neumeiers Dada-Texte, die ich auch heute noch sinn(?)gemäß ohne nachzuschlagen (wo auch?) zitieren kann:
"Hühner fahr'n Mercedes auf dem Pfarrer seine Stirn"
Oder noch besser:
"Verflixt, es ist doch wie verhext,
wir bräuchten noch mehr deutschen Text,
Nur eine Zeile gibt's, die mir gefällt
Und die geht so:
Was für'ne Welt!"
PS.: Der Namenszusatz "Sun Band" wurde bei der nächsten Guru-Platte übrigenz wieder gestrichen. War auch ziemlich blöd. Und irgendwie nicht so richtig lustig.
Garland Jeffreys: "American Boy & Girl" (A&M, 1979)
Mehr ...
Mangelsdorff/Dauner/Gomez/Jones: "A Jazz Tune I Hope" (MPS, 1979)
Ein Gigantentreffen: die deutschen Spitzenjazzer Albert Mangelsdorff (Posaune) und Wolfgang Dauner (Piano) zusammen mit der amerikanischen Rhythmusgruppe Eddie Gomez (Kontrabass) und Elvin Jones (Schlagzeug). Die Platte hält musikalisch alles, was die Namen der Beteiligten versprechen!
Danny O'Keefe: "Global Blues" (Warner, 1979)
Eines der raren 70er-Kultalben des Kult-Songschreibers. Ich habe dieses Album, ganz entgegen meinen sonstigen Gepflogenheiten, für viel Geld (ich glaube 35 DM) in einem Second-Hand-Laden erstanden. So weit ich weiß hat Warner das Album immer noch nicht auf CD wiederveröffentlicht (Kult = kein kommerzieller Erfolg?).
Kurz, nachdem ich meine alte Vinylausgabe digitalisiert habe ist endlich das CD-Reissue da!
(Mai 2006)
Mehr ...
Synthesis: "Sentiments" (Ra, 1979)
1979 war ich gerade in einer schwergewichtigen Jazzphase, in der ich im Radio (oder bei Freunden?) auch auf Arthur Blythe, den neuen Stern am Altsaxofonhimmel, aufmerksam wurde. Im Sommer '79 oder '80 haben wir dann mit einem ganzen Trupp von Freunden beim Jazzfestival in der Balver Höhler im Sauerland gecampt, wo es natürlich auch ein paar auf Jazz spezialisierte Plattenhändler gab. Dort fand ich aber nur diese bereits 1976 aufgenommene LP "Sentiments" der Band Synthesis, bei der jener Arthur Blythe Mitglied war. Zu hause war ich dann etwas enttäuscht, denn diese Musik an der Grenze von Hardbop, Weltmusik und Freejazz war weit vom ECM-Sound entfernt, an den ich mich bereits "gewöhnt" hatte, sodaß diese Platte damals von mir kaum gehört wurde - unter anderem auch, weil ich inzwischen das beim Major CBS erschienene und wesentlich zugänglichere Soloalbum "Lenox Avenue Breakdown" aufgetrieben hatte. Jahre später hörte ich mir die Platte nochmals an, weil der andere beteiligte Saxophonist, David Murray, inzwischen Dank seiner Grateful Dead-Hommage auf meinem "Radar" aufgetaucht war. Kürzlich habe ich das Album doch noch mal herausgekramt und sogar festgestellt, dass ich inzwischen sogar den beteiligten Trompeters Olu Dara von mehreren Cassandra Wilson-Alben kenne. Außerdem kann ich mit der Musik von Synthesis inzwischen deutlich mehr anfangen ...


(11.10.2009)
Terje Rypdal/Miroslav Vitous/Jack DeJohnette (ECM, 1979)
Dieses titellose Album ist erst im Rahmen der billigen Touchstone-Serie (40 klassische ECM-Alben für jeweils weniger als 10 Oiro im Pappcover) unter meinen Radar gekommen. Ein selbst für ECM-Verhältnisse fantastischer Sound, in dem alle drei Protagonisten etwas abrufen, da nach meiner bescheidenen Meinung zu ihren jeweiligen Bestleistungen gehört. Beidruckend ist u. a., wie DeJohnette in einer ziemlich "unrhythmischen" Musik dermaßen toll Schlagzeug spielen kann. Der wahre Meister der Becken!


(15.04.2009)
"Mick Taylor" (Columbia, 1979)
Das titellose, verspätete, aber gelungene Solodebüt des ehemaligen Leadgitarristen der Rolling Stones, mit dabei u.a. Pierre Moerlen (Gong) und Lowell George (Little Feat).


(16.04.2017)
Mehr ...
Collin Walcott/Don Cherry/Nana Vasconcelos: "Codona" (ECM, 1979)
Ein interessante Kombination von Musikern fand sich zu diesem Projekt zusammen: Collin Walcott, Tabla- und Sitarspieler von Oregon, Trompeter Don Cherry (hat schon mit allen Jazzgrößen von John Coltrane bis Ornette Coleman gespielt) und der brasilianische Perkussionist Nana Vasconcelos (Langzeitpartner von Egberto Gismonti)