Das Album des Jahres
The Beach Boys: "Pet Sounds" (Capitol, Mai 1966)
Was soll man zu Brian Wilsons Meisterwerk noch viel sagen? Das wäre so, als müsste man Eulen irgendwo in Griechenland ausliefern. Von mir wurde das Album aber erst Mitte der 90er "entdeckt" und dann ins Herz geschlossen. Brian Wilson hat übrigens auf seinem Hamburger Konzert vom Januar 2002 die komplette Platte "aufgeführt". Da wäre ich gerne dabei gewesen!
Mehr ...
weitere Highlights ...
Them: "Them Again" (Decca/Deram, Jan. 1966)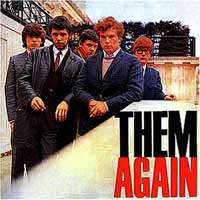 "It's All Over Now baby Blue" von Them ist wahrscheinlich einer meiner absoluten Lieblinxsonx, auf jeden Fall eine meiner liebsten Dylaninterpretationen. Beim Van Morrison-Konzert letzten Sonntag in Bonn war das Lied klar einer der Höhepunkte. Die Platte enthält natürlich noch mehr Highlights, etwa das Morrison-Original "Could You, Would You" (später von den Bishops und Willy DeVille gecovert) oder die Soulstücke "Turn On Your Love Light" und "I Put A Spell On You". Die Band tourte damals sehr erfolgreich in den USA als Teil der "British Invasion" und inspirierte viele US, sich mit ihren eigenen Wurzeln zu beschäftigen. Ich behaupte mal, dass ohne Van Morrison "Turn On Your Love Light" nie zu einem Grateful Dead-Klassiker geworden wäre!


(16.07.2004)
Mehr ...
Jefferson Airplane: "Takes Off" (RCA, Feb. 1966)
Das Debüt. Noch ohne Grace Slick: es singt eine gewisse Signe Anderson. Am Schlagzeug saß erst- und letztmalig der spätere Moby Grape-Sänger und Gitarrist Skip Spence.
Otis Redding: "The Soul Album" (Stax/Volt, April 1966)
Mit der Stax-Hausband Booker T. & The MGs (Organist Booker T. Jones, Gitarrist Steve Cropper, Bassist Donald "Duck" Dunn und Drummer Al Jackson), verstärkt durch Pianist Isaac Hayes und die Memphis Horns (Trompeter Andrew Love, Saxofonist Wayne Jackson u.a.) eingespielte vorzügliche Sammlung an Balladen und gelegntlichen Uptemponummern. Ein Klassiker!
The Rolling Stones: "Aftermath" (Decca, April 1966)
Ich bin nicht wirklich ein Stones-Kenner, würde aber sagen: das erste gute und eigenständige Stones-Album. Auf jeden Fall ein Klassiker.
Mehr ...
The Blues Project: "Live At The Cafe Au Go Go" (Verve/Folkways, Mai 1966)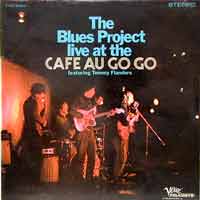 Bereits ihr Livedebüt wurde für dieses Album mitgeschnitten. Eine der bekanntesten frühen weissen Bluesband neben Canned Heat, Paul Butterfield und seinen Mannen. Organist Al Kooper gründete später Blood, Sweat & Tears, Gitarrist Steve Katz war danach mit Blood, Sweat & Tears sehr und mit American Flyer nicht ganz so erfolgreich, Bassist Andy Kulberg und Drummer Roy Blumenfeld gründeten die Band Sea Train. Eine echte Keimzelle der Rockgeschichte!
Bob Dylan: "Blonde On Blonde" (Columbia, Juni 1966)
Das erste wichtige Doppelalbum der Rockmusik!
Mehr ...
The Byrds: "Fifth Dimension" (Columbia, Juli 1966)
Die Byrds hatten schon im Jahr davor Hits, auf dieser Platte ist aber ihr Klassiker "Eight Miles High"!
Mehr ...
Tim Hardin: "1" (Verve, Juli 1966)
"1" ist bereits Tims zweites Album, aber das erste auf dem Jazzlabel Verve mit zahlreichen zukünftigen Klassikern ("Misty Roses", "Reason To Believe"). Aus der Begleitband ist der Vibraphonist Gary Burton hervorzuheben.
Mehr ...
Lee Morgan: "In Search Of The New Land" (Blue Note, Juli 1966)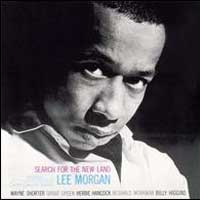 Und hier ein weiteres Blue-Note-Highlight aus dieser Zeit, aufgenommen aber schon 1964. Lee Morgan galt damals als eines der größten Talente an der Trompete, bevor er leider in den Drogensumpf geriet. Auf dieser Platte gibt es Hard-Bob vom Feinsten: 5 Eigenkompositionen von Morgan, unter denen das 15minütige Titelstück direkt zu Beginn besonders herausragt. Die Band ist so ziemlich das Beste, was man bei Blue Note damals aufgefahren hat: Wayne Shorter am Tenorsaxofon, Gitarrist Grant Green, Pianist Herbie Hancock, Bassist Reggie Worman und Trommler Billy Higgins. Muss ich außerdem erwähnen, dass Rudy van Gelder wie immer einen phantastischen Sound hinbekommen hat?


(Oktober 2006)
Mehr ...
The Beatles: "Revolver" (EMI/Parlophone, Aug. 1966)
Oft wird ja gesagt, "Sgt. Pepper" wäre das amtliche Beatlesalbum. Die Metamorphose der Beatles von einer "Popgruppe" zu "ernsthaften" Künstlern begann aber bereits auf diesem Album. Enthält mit "She Said" eines meiner Lieblingslieder von MacLen und mit "T.N.K." eine erste indisch angehauchte Nummer.
Mehr ...
Paul Butterfield Blues Band: "East-West" (Elektra, Aug. 1966)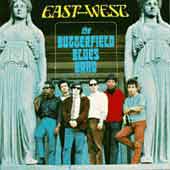 Wenn man diese Platte als reine Bluesplatte einordnet, wird man ihr kaum gerecht. Wir hören in Alan Toussaints "Get Out My Life" New Orleans, mit Nat Adderleys "Worksong" von Jazzklänge und im Titelsong 10 Minuten lang eine der ersten, auf "Rockplatten" verewigten, indisch angehauchten Jams. Vielleicht war die Paul Butterfield Blues Band ja sogar eine der ersten "Jambands"?
Donovan: "Sunshine Superman" (PYE, Sept. 1966)
Von vielen aus meiner Generation wird Donovan nicht sonderlich ernst genommen, gilt er doch als Weichei oder "Dylan für Arme". Sicherlich ist auch der eine oder andere von uns mit solchen Liedern wie "Catch The Wind" oder "Donna, Donna" gequält worden (wobei die Schuld an der Weiterverbreitung des Volxliedes "Donna, Donna" in den 70ern (=meine Zeit) eher Peter Bursch als Donovan selber anzulasten ist. Für mich gibt es aber zwei Dinge auf der Plusseite von Donovan: zum einen das schöne Comeback vor einigen Jahren auf Rick Rubin's American-Label (vielleicht nicht ganz so gewaltig, wie das von Johnny Cash im gleichen Stall), zum anderen dieses "Hippie"-Album mit dem Killer-Song "Season Of The Witch": ein zeitloser Klassiker.
Bert Jansch: "Jack Orion" (Transatlantic, Sept. 1966)
Das dritte Soloalbum des damals noch zukünftigen Pentangle-Gitarristen, begleitet auf den meisten Liedern von seinem zukünftigen Bandkollegen John Renbourn. Drei Lieder möchte ich besonders hervorzuheben: "Jack Orion" gibt es hier mit zwei Gitarren in fast 10 Minuten Länge (wird später noch mals von Pentangle auf dem Album "Cruel Sister" sogar in einer fast 20minütigen Version aufgenommen!), "Nottamun Town" wird wenig später von Fairport Convention auf deren Album "What We Did On Our Holidays" veredelt und "Black Water Side" entwickelt sich im Laufe der Jahre zu einem Bert Jansch-Klassiker.


(31.12.2016

)
"Chicago/The Blues/Today!" (Vanguard, Okt. 1966)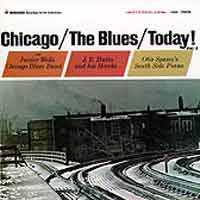 Für mich einer der besten Bluessampler, den es gibt. Vanguard hatte nicht einfach irgendwelche Aufnahmen zusammengestellt, sondern 1965 drei Bands bzw. Solisten ins Studio geholt, die jeweils 4-5 Lieder einspielten. Als erstes ist das die Junior Wells Chicago Bluesband mit Buddy Guy (g), Fred Below (dr) und Jack Myers (bg). Wir hören "Help Me" von Sonnyboy Williamson II, "Messin' With The Kid" von Mel London (Rory Gallagher: Eat your heart out!), "It Hurts Me, Too" (Elmore James), "Rock Me Baby" (B.B.King) und den beeindruckenden eigenen Titel "Vietcong Blues", der schon alleine den Kauf der Platte rechtfertigt.
Otis Spann spielt Boogie-Piano und lässt sich ganz klassisch nur von Schlagzeuglegende Fred Below begleiten. Dazu kommt dann noch der etwas bizarre Slidegitarrist J. B. Hutto. Die Platte war damals sehr erfolgreich und wurde zu einer Serie mit mehreren Folgen ausgebaut.
Mehr ...
"Buffalo Springfield" (Atco, Dez. 1966 und Feb. 1967)
Stephen Stills und Neil Youngs erste Grosstat in jungen Jahren. U.a. mit dem Hit "For What It's Worth".
"Tim Buckley" (Elektra, Dez. 1966)
Bei seiner Debütplatte war Tim gerade mal 19 Jahre jung. Gesanglich und kompositorisch schon auf höchstem Niveau, ist der Gesamtsound hier aber noch relativ konventionell. Erst auf den folgenden Platten löst er sich von diesen Fesseln.
John Coltrane: "Meditations" (Impulse!, 1966)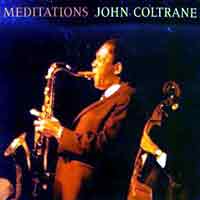 Mehr ...
"Fred Neil" (Capitol, 1966)
Einer der Kultfiguren der frühen New Yorker Folkszene, Vorbild für viele Nachfolger (u. a. Tim Buckley, Bob Dylan und David Crosby), Autor zweier der schönsten Lieder aus dieser Zeit (natürlich "The Dolphins" und "Everybody's Talkin'"), aber selber ohne den großen Durchbruch. Nach diesem tollen Album #3 (eine Duoplatte von 1964 mitgerechnet), gab's danach nur noch Live- und Sessionaufnahmen. Danach verschwand Fred Neil zurück nach Florida in die Anonymität und verstarb vor einigen Jahren an Krebs, ohne dass davon viel in der Presse zu lesen war.
Die Musik? Natürlich schon sehr "folky", aber vor allem geprägt von seiner tollen Baritonstimme. Irgendwo zwischen seinem "Fan" Tim Buckley (wenn der mal tief sang) und Johnny Cash.


(Dez. 2006

)
Junior Wells Chicago Blues Band: "Hoodoo Man Blues" (Delmark, 1966)
Junior Wells Debütalbum wird zu recht als ein Klassiker und Höhepunkt des elektrischen Chicago Blues bezeichnet. Mit Buddy Guy an der Gitarre. Nicht nur etwas für Bluespuristen, auch wenn das natürlich purer Blues!
Mehr ...
Larry Young: "Unity" (Blue Note, 1966)
"Unity" ist vielleicht beste Album eines der ganz großen Orgelspieler des Jazz! Unterstützt von Elvin Jones am Schlagzeug und den Bläsern Joe Henderson (sax) und Woody Shaw (tp) wird hier ein modernere Orgelmusik als etwa bei Jimmy Smith gepflegt, den ich aber auch sehr schätze.


(02.06.2009)
Mehr ...