Bob Dylan: "Bringing It All Back Home" (Columbia, März 1965)
Dylans erster Wurf in 1965 war schon beeindruckend. Es entstand ein Album voller zukünftiger Klassiker: "She Belongs To Me", "Maggie's Farm", "Love Minus Zero/No Limit", "Mr. Tambourine Man", "It's Alright, Ma (I'm Only Bleeding)" etc.
"It's very complicated to play with electricity," Dylan said in the summer of 1965. "You're dealing with other people. . . . Most people who don't like rock & roll can't relate to other people." But on Side One of this pioneering album, Dylan amplifies his cryptic, confrontational songwriting with guitar lightning and galloping drums. "Subterranean Homesick Blues" and "Maggie's Farm" are loud, caustic and funny as hell. Dylan returns to solo acoustic guitar on the four superb songs on Side Two, including the scabrous "It's Alright, Ma (I'm Only Bleeding)" and the closing ballad, "It's All Over Now, Baby Blue," arguably his finest, most affectionate song of dismissal. (Rolling Stone)
Johnny Cash: "Orange Blossom Special" (Columbia, April 1965)
Ein recht interessantes Album des "Man In Black" aus der Zeit vor dem großen Durchbruch mit den beiden Livealben aus dem Knast ("Folsom Prison" von 1969 und "San Quentin" von 1969), da er hier gleich drei Dylan-Songs covert: "It Ain't Me Babe", "Don't Think Twice, It's Alright" und "Mama, You've Been On My Mind".
The Sergio Mendes Trio feat. Wanda de Sah: "Brasil '65" (Capitol, Mai 1965)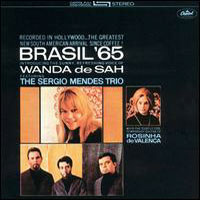 Dieses Album stellt quasi den (noch nicht ganz so erfolgreichen Prototypen für Sergion Mendes & Brasil '66 dar. Mit dabei neben seinen beiden Begleitern aus dem Jazztrio (Bassist Sebastiano Neto und Schlagzeuger Chico Batera) sind die Sängerin Wanda de Sah, die Gitarristin Rosinha de Valencia und der amerikanische Saxofonist und Flötist Bud Shank.
The Byrds: "Mr. Tambourine Man" (Columbia, Juni 1965)
Das Debüt von Jim McGuinn (v,12-string, nannte sich später Roger), David Crosby (v,g), Gene Clark (v), Chris Hillman (bg) und Michael Clarke (dr) mit dem Titelsong von Dylan, der die #1 in den Charts wurde und nicht zuletzt dafür sorgte, dass jeder Dylan kannte. Gesanglich dominiert von Jim/Roger McGuinn, stammen die besten Songs allerdings von Dylan (4x!) und vor allem von Gene Clark ("Feel A Whole Lot Better", "Here Without You", "I Knew I'd Want You")
Them (Decca, Juni 1965)
Als kleiner Bub habe ich Anfang der 70er die Gruppe im Radio gehört (wahrscheinlich "Gloria" oder Dylans "It's All Over Now aby Blue" vom 66er-Album "Them Again" und habe (wahrscheinlich wie viele andere) gedacht, dass das die Stones wären. Wenn man bedenkt, welche Karriere der damals 19/20jährige Van Morrison danach machte, dann ist der Plagiatsvorwurf gegenüber Mick Jagger natürlich ein Witz. Eher könnte man sagen: "Them = Rolling Stones für Erwachsene". An der Orgel übrigenz der damals ebenfalls noch sehr junge Peter Bardens, später Gründer der Band Camel.


(16.07.2004)
Mehr ...
B.B. King: "Live At The Regal" (ABC/Paramount, Juli 1965)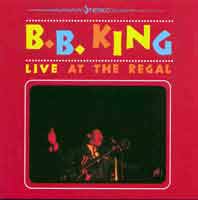 Eines der besten Bluesalben und gleichzeitig eines der besten Livealben überhaupt. B.B.King bringt den Regal-Club zum kochen. Hier sind bereits alle Klassiker versammelt, die dann später immer wieder von ihm gebracht werden, selten aber mit dieser Intensität: "Everyday I Have The Blues", "Sweet Little Angel", "It's My Own Fault", "How Blue Can You Get", "You Upset Me", "Help The Poor" etc.
John Coltrane: "The John Coltrane Quartet Plays ..." (Impulse!, Aug. 1965)
Das Album nach "Love Supreme" ist vielleicht nicht so "erhaben" wie sein Vorgänger, hat nur einen "banalen" Titel ("Das John Coltrane Quartett spielt ...) und fängt dabei sogar mit dem berühmten Lied aus dem Disney-Film "Mary Poppins" an, aber es ist natürlich ebenfalls eine gelungene Präsentation des Meisters und seiner drei Mitstreiter, die im freien Titel "Nature Boy" schon ahnen lässt, wohin sich die Musik von Coltrane innerhalb weniger Monate entwickeln wird.
Mehr ...
Bob Dylan: "Highway 61 Revisted" (Columbia, Aug. 1965)
Kaum ist ein halbes Jahr vergangen und schon wieder steht ein Meilenstein von Dylan im Plattenladen, der locker noch mal die Messlatte vom Frühjahr nach oben schraubt. Hier kann ich unmöglich einzelne Lieder hervorheben: jeder Song ist ein Hit!
Mehr ...
Wanda de Sah: "Softly!" (Capitol, Aug. 1965)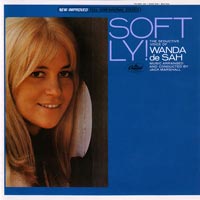 Ich gebe zu, dass mich die Optik und nicht die Musik auf die brasilianische Sängerin Wanda de Sah (später nannte sie sich nur noch Wanda Sá), aufmerksam gemacht hat. Aber letztendlich ist es doch dieser wunderbare Bossa Nova-Klang , der mich überzeugt hat. Dies ist ihr US-Solodebüt, nachdem sie bereits auf "Brasil '65" vom Sergio Mendes Trio mitgewirkt hatte, meist in englisch gesungen. Fünf Lieder vom Meister Jobim.

(04.12.2008)
Mehr ...
Miles Davis: "E.S.P." (Columbia, Okt. 1965)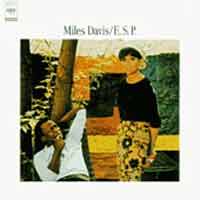 Auf diesem Album war zum ersten mal das klassische Miles-Davis-Quintett der 60er Jahre zu hören: Herbie Hancock (p), Tony Williams (dr), Ron Carter (db) und Neuzugang Wayne Shorter, der George Coleman am Saxofon ablöst.
Otis Redding: "Otis Blue" (Atlantic, Okt. 1965)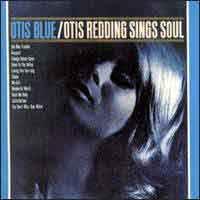 Der erste Erfolg in den Albumcharts. Seinen allergrößten Erfolg hatte er aber erst nach seinem Tod (10.12.67) mit Single und Album "Dock Of The Bay" (Feb. 1968).
The Paul Butterfield Bluesband (Elektra, Okt. 1965)
"... a mixture of black and white. Both in songs and personnel. Drummer Sam Lay and bass player Jerome Arnold were veterans of the Howlin' Wolf band. Add to that four white punks on dope: Paul Butterfield himself on vocals and harmonica, Elvin Bishop, guitar, Mark Naftalin, organ plus of course the mercurial Mike Bloomfield on lead guitar. They played a harder, more metallic version of the Chicago Blues. Mellow Down Easy."
The Beatles: "Rubber Soul" (EMI/Parlophone, Dez. 1965)
Für mich fangen die wichtigen Beatles-Alben eigentlich erst mit "Revolver" (1966) an. Aber auf diesem Album ist bereits einer meiner Lieblingssongs von Lennon, den wir auch mit Waiting For Louise covern: "Nowhere Man".
Mehr ...
The Byrds: "Turn! Turn! Turn!" (Columbia, Dez. 1965)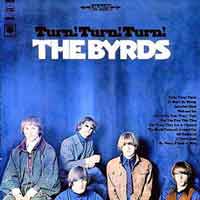 Follow-up zu "Tambourine Man". Der Titeltrack wurde ein weiterer No. 1 Hit.
"Gene Clark wurde den Rest-Byrds damals wohl zu übermächtig, anders ist es nicht zu erklären, daß so großartige Clark-Kompositionen wie She Don´t Care About Time und The Day Walk (hier als Bonus) damals nicht den Weg auf die LP fanden. Gefrustet stieg Gene Clark damals aus. Als Hauptgrund wurde dessen Flugangst angegeben." (Glitterhouse über die Reissue-CD)

Jackson C. Frank (Columbia, Dez. 1965)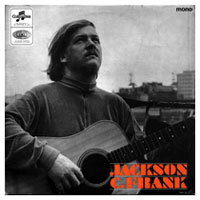 Mit knapp 22 Jahren nahm der amerikanische Folksänger seine einzige Platte mitten im "Swingin' London" auf und inspirierte damit ganze Heerscharen europäischer und amerikanischer Folksänger und drang in den frühen 70ern sogar zu mir und meinen ersten gitarristischen Versuchen durch. Wesentlich dabei das Lied "Blues Run The Game", das sich auf der fantastischen 4LP-Box "Electric Muse - The Story Of Folk Into Rock" und als deutsche "Coverversion" auf dem 1975-Debüt der Freiburger Band Singspiel befand. Es soll auch Coverversionen von Paul Simon, Nick Drake (wo?) und anderen Leuten geben, die seine Wertschätzung unter Kollegen widerspiegeln. Nach dem von Paul Simon produzierten (und aus den ersten Einnahmen von "Sound Of Silence" finanzierten) Debüt wurde es schnell wieder ruhig um Jackson. Er soll lange krank gewesen sein und verstarb 1999, ohne das davon irgendwo was in der (Musik)Presse stand. Dieses Jahr erschien das Album, zur 2CD-Box aufgemotzt, erneut und ich hab sie mir gerade frisch bestellt. Ich bin ja schon mal ganz gespannt!
(13.12.2003)
Die Doppel-CD ist endlich da. Hat sogar über einen renommierten Internet-Versand recht lange gedauert! Mehr dazu unter "Lost & Found".
(11.01.2004)
Mehr ...
Andy And The Bey Sisters: "'Round Midnight" (Prestige, 1965)
Andy Bey bildete mit seinen Schwestern Salome und Geraldine in den 60ern ein ganz ausgezeichnetes Gesangstrio im Grenzbereich von Jazz und Gospel. Entdeckt habe ich Andy Bey vor kurzem über seine Version von Nick Drakes "River Man" aus dem Jahre 1998, den wir gerade für Songs To The Siren einstudieren. Dann fiel mir jetzt vor kurzem diese Wiederveröffentlichung aus der Serie Rudy Van Gelder Remasters in die Hände und ich habe eine grandiose Version vom besten Jazzstück aller Zeiten gefunden: natürlich Thelonius Monks "'Round Midnight" . Dazu eine witzige Version der Filmmusik "Tammy". Aber das werden nur die älteren unter uns kennen. Ich sag nur: das Mädchen vom Hausboot!


(28.10.2007)
Mehr ...
Richard & Mimi Farina: "Reflections In A Crystal Wind" (Vanguard, 1965)
Zweites Album des Paares im Schatten von Bob Dylan und Joan Baez mit nur kurzer Karriere. Mimi ist die jünger Schwester von Joan, spielt Gitarre und singt genauso engelsgleich wie diese, Richard spielt vor allem auf dem Dulcimer, schreibt starke Lieder mit Texten außerhalb der Folkclichès in der Dylan-Spielklasse. Vor dem Beginn einer großen Karriere verunglückte er mit dem Motorrad tödlich, sodass dies Album auch das letzte ist, das zu Lebzeiten veröffentlicht wurde. Der Stil der Platte ist auf angenehme Weise nicht folk-puristisch, sondern integriert auch Rock&Pop-Elemente (am Bass ist auch der damals omnipräsente Felix Pappalardi dabei!). Manche Autoren sprechen sogar von einer frühen Vorwegnahme des psychedelischen Westcoastsounds á la Grateful Dead und Jefferson Airplane. Einige der Songs von Richard Farina wurden später von anderen Künstlern gecovert: Iain Matthews nahm mit Fairport Convention und später auch Solo u.a. "Bold Marauder", "Reno, Nevada" und "Morgan The Pirate" auf.
Herbie Hancock: "Maiden Voyage" (Blue Note, 1965)
In klassischer Quintettbesetzung am 17.05.1965 eingespielt, hält Hancock hier den Standard, den er durch seine Mitwirkung im Miles Davis Quintett mit gesetzt hat. Von seinem Arbeitgeber kamen Ron Carter (db), Tony Williams (dr) und George Coleman (sax), während Freddie Hubbard (tp) diesen würdig vertrat.
Mehr ...
Fred Neil: "Bleecker & MacDougal" (Elektra, 1965)
Zwei Songs haben den Mann sein kleines Eckchen im Pop-Olymp gesichert: "Dolphins" (den Song hat sich Tim Buckley zu eigen gemacht) und "Everybody's Talking" (Hit u. a. für Harry "Without You" Nilsson), beide befinden sich allerdings nicht auf diesem Debütalbum als Solist, sondern auf dem Nachfolger "Fred Neil" von 1966. Bekannte Gesichter aus der Begleitband sind hier: John B. Sebastian (Lovin' Spoonful) und Bassist Felix Pappalardi (später(?) bei Mountain).
Mehr ...
Wayne Shorter: "Speak No Evil" (Blue Note, 1965)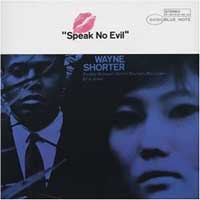 "This is the perfect Wayne Shorter album"

sagt der Kritiker vom All Music Guide. Und der Mann hat natürlich Recht. Zusammen mit Herbie Hancock am Piano, Freddie Hubbard an der Trompete, Elvin Jones am Schlagzeug und Ron Carter am Kontrabass entstand am Heiligabend 1964 eine der schönsten und zeitlosesten Jazzplatten, die ich kenne.
Mehr ...
Horace Silver Quintet plus J.J. Johnson: "The Cap Verdean Blues" (Blue Note, 1965)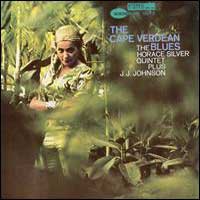 ... und noch mehr vorzüglicher Jazz (und Dank Rudy van Gelder) in perfektem Klang von einem wunderbaren Label! Der Pianist Horace Silver war damals sehr populär und hatte einen etwas "eingängigeren Stil" als manche seiner Kollegen: Mainstream-Jazz auf allerhöchstem Niveau! Mit dabei drei tolle Bläser: Tenorsaxofonist Joe Henderson war schon auf dem ebenfalls gelungenen Vorgänger "Song For My Father" zu hören. Trompeter Woody Shaw war als "Youngster" neu in der Band. Posaunist Jay Jay Johnson war ein alter Weggefährte von Silver aus den 50ern und ist als Gastsolist zu hören. Und wie immer bei Blue Note: ein sehr schönes Cover!


(14.04.2006)
Otis Spann: "The Blues Never Die!" (Prestige, 1965)
Eine der ersten Bluesplatten, die ich in den späten 70ern zu schätzen gelernt hatte. Damals allerdinx nur als Kopie auf Kassette. Kürzlich habe ich die CD-Wiederveröffentlichung für wenig Geld in einem kleinen, aber feinen Plattenladen in Essen-Steele entdeckt und flugs eingepackt.
Die Platte gefällt mir auch jetzt nach all den Jahren immer noch richtig gut: Pianist Otis Spann und Harmonikaspieler James Cotton, beide damals bei Muddy Waters in Brot und Arbeit, sind ein gutes Team und teilen sich den Job des Sängers gerecht auf, sodass ich bisher auch immer davon ausgegangen war, dass das ein Duoplatte der beiden sei.


(10.09.2007)
Mehr ...