Das Label SST wurde Ende der 70er von Greg Ginn von der Band Black Flag gegründet. Mitten in den 80ern war es das Kultlabel schlechthin für eine Musik, die sich "Hard Core", später "Alternative" oder auch "Grunge" nannte. Alle wichtigen Bands der Zeit waren für mindestens ein Album dabei: Sonic Youth, Hüsker Dü, Meat Puppets, Dinosaur Jr, Minutemen/fIREHOSE, etc. Damals waren die Alben auch schlecht (heißt: teuer) zu bekommen. Keine Ahnung ob es das Label noch gibt. Müsste man mal googeln.
(26.07.2009)
Black Flag: "Damaged" (SST 007, Nov. 1981)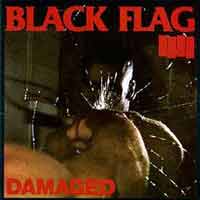 Die Band von Greg Ginn und Henry Rollins, mit der bei SST alles begann ...


(26.07.2009)
"Meat Puppets" (SST 009, 1982)
Das punkige Debüt des "Wüstenrocktrios"


(26.07.2009)
Meat Puppets: "Meat Puppets II" (SST 019, April 1984)
Mehr ...
(03.08.2009)
Hüsker Dü: "Zen Arcade" (SST 027, Sept. 1984)
Mit diesem größenwahnsinnigen Doppelalbum mit ca. 25 Songs (!) gelang dem Punkrock-Trio aus Minneapolis der große Durchbruch. Einen großen Teil der Faszination dieser Band ging vom Gegensatz der beiden Sänger/Songschreiber Bob Mould (Gitarre) und Grant Hart (Schlagzeug) aus. Dazwischen hielt Bassist Greg Norton die ganze Sache zusammen. Während Meistergitarrist Mould die komplexeren Songs schrieb, war Grant Hart eher für die "poppige" Seite zuständig.
Minutemen: "Double Nickels On The Dime" (SST 028, 1984)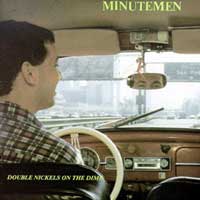 Die legendären Minutenmänner, Gitarrist D. Boon, Bassist Mike Watt und Trommler George Hurley. Nach Boons Unfalltod (?) und einer gewissen Trauerzeit machte die Rhythmusgruppe als fIREHOSE weiter.


(26.07.2009)
Hüsker Dü: "New Day Rising" (SST 031, Feb. 1985)
(26.07.2009)
Meat Puppets: "Up On The Sun" (SST 039, 1985)
Das dritte Album des Trios - und bereits ihr zweites beim Kultlabel SST. Der Vorgänger "Meat Puppets II" von 1984 gilt vielen als Meisterwerk im Grenzbereich Hard Core/Country, zwei Gegenden, von denen man bislang gar nicht wusste, dass sie aneinander grenzen, aber für mich ist die Band eigentlich erst ab diesem Album hörbar: es gibt hier weniger Hardcore (für den ich als Hörer doch etwas zu alt bin), mehr Pop (d.h. vor allem: bessere Melodien) und Curt Kirkwood singt inzwischen besser, auch wenn er manchmal immer noch leicht schräg daneben liegt. Liebgewonnen hatte ich die Band erst mit dem fünften Album "Huevos" von 1987.


(17.06.2008)
Mehr ...
Divine Horsemen: "Devil's River" (SST 091, Aug. 1986)
(26.07.2009)
Mehr ...
Sonic Youth: "Confusion Is Sex" (SST 096, April 1983/1987)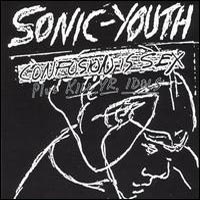 Bereits 1983 beim New Yorker Label Neutral erschienen und 1987 von SST wiederveröffentlicht


(26.07.2009)
Mehr ...
Meat Puppets: "Mirage" (SST 100, April 1987)
1987 veröffentlichten die Meat Puppets gleich zwei Geniestreiche: zuerst Mirage und dann wenige Monate später noch Huevos. Für mich eines der besten Gitarre-Bass-Drums-Trios aller Zeiten!
Mehr ...
Opal: "Happy Nightmare Baby" (SST 103, 1987)
Nach seinem Ausstieg bei "Rain Parade", deren Debüt "Emergency Third Rail Power Trip" er maßgeblich beeinflusst hatte, und dem von ihm initiierten Sessionprojekt "Rainy Day" konzentrierte sich David Roback auf das Konzept "Instrumentalist mit Sängerin"-Duo, zuerst mit Kendra Smith (Ex-Dream Syndicate) unter dem Namen "Opal", ab 1990 mit Hope Sandoval unter dem Namen "Mazzy Star", was mit "Fade Into You" 1994 sogar einen Top-50-Hit abwarf. Gott sei Dank klingt das Ganze aber nicht wie viele andere derartige Duos (z.B. Eurythmics oder Roxette).
fIREHOSE: "if'n" (SST 115, Dez. 1987)
Zweites Album der ehemaligen Rhythmusgruppe der Punklegende Minutemen (Mike Watt am Bass und George Hurley am Schlagzeug) mit dem Gitarristen Ed Crawford, als Nachfolger des verstorbenen Minutemen- Gitarristen D. Boon. Ich kann gar nicht so genau sagen, was das für eine Musik ist. Irgendwie natürlich Rockmusik von einem "normalen" Gitarre/Bass/Drums-Trio, aber andererseits haben wir hier eine Art von Zusammenspiel der Musiker, das eher an Jazztrios erinnert. Es ist natürlich kein Jazz, der hier von den Jungs geboten wird - aber eben auch kein korrekter "Rock". Einzigartig, kraftvoll und ziemlich frickelig. Live ein absolutes Erlebnis (Zeche Bochum ca. 1987/88). Außerdem muss ich mich hier als Softie outen: für die "richtig harten Fans" sind fIREHOSE den legendären Minutemen gegenüber natürlich nur zweite Wahl - für mich aber wesentlich angenehmer zu hören. Es gibt mit "In Memory Of Elizabeth Cotton" sogar einen richtig schönen Folksong von Ed.
Dinosaur Jr.: "You're Living All Over Me" (SST 130, Juli 1987)
Nach dem schon sehr schönen Debüt jetzt der Durchbruch von J Mascis und seinen beiden Begleitern - endlich bei SST, dem angesagtesten Label der Saison!
fIREHOSE: "Sometimes, Almost Always" (SST 131, 1988)
Ich bin nicht ganz sicher, ob da wirklich ein Fender-Amp das Cover dieser EP von fIREHOSE ziert. fIREHOSE, Nachfolgeband der Minutemen mit neuem Gitarristen beim Kultlabel SST, waren mal in den späten 80ern eine meiner Lieblinxbands.
Sylvia Juncosa: "Nature" (SST 146, Aug. 1988)
Ende der 80er war SST mit Bands wie Hüsker Dü, den Meat Puppets und den Minutemen absolut kultig. Der Sound nannte sich "Post Punk", "Hardcore" und dergleichen. Den meisten dieser Bands war auf jeden Fall ein harter Gitarrensound, der nichts mit Heavy Metal zu tun hatte, gemeinsam. Inmitten dieses "Männersports" gab es ganz vereinzelt mal eine Frau, wie zum Beispiel Sylvia Juncosa. Sie bringt hier auf ihrem Solodebüt phantastische Gitarrenarbeit, während der Gesang da nicht ganz mithalten kann, was aber keine Rolle spielt. Ein Song hat es mir dabei besonders angetan: "Lick My Pussy, Eddie van Halen" ist genauso gut, wie es der Name verspricht.
Bei den Rusty Nails haben Bernd Baumgart und ich mal ein Lied über die Lady verfasst: "Sylvie On The Roller-Coaster" handelt davon, wie Bernd mal Anfang der 90er mit Sylvia Juncosa in Düsseldorf-Oberbilk auf der Kirmes war (Freunde von uns veranstalteten damals Konzerte und veröffentlichten diverse Independent-Platten). Da wäre ich gerne dabei gewesen (was Bernd vielleicht etwas gestört hatte!)
Meat Puppets: "Huevos" (SST 150, Okt. 1987)
Ein Zufallsentdeckung wegen des schönen Covers. Bald danach meine Lieblings-SST-Band. Vielleicht sogar mein Lieblings-Gitarrentrio überhaupt.
Mehr ...
"Sister Double Happiness" (SST 162, 1988)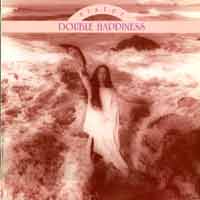 Gibt es intelligenten Hardrock? Ja. Aber eher selten.
Henry Kaiser: "Those Who Know History Are Doomed To Repeat It" (SST 198, Juli 1988)
Songs von den Grateful Dead und Captain Beefheart von einem der besten amerikanischen Avantgardegitarristen.
Mehr ...
Brian Ritchie: "Sonic Temple And The Court Of Babylon" (SST 202, 1988)
Grant Hart: "Intolerance" (SST 215, Nov. 1989)
Nach dem Trennungsfrust von Hüsker Dü spielte deren Drummer Grant Hart sein Solodebüt ganz alleine ein, wobei das Schlagzeug eher eine untergeordnete Rolle spielt und manchmal sogar stattdessen eine Drum-Machine eingesetzt wird. Beeindruckend ist eine Orgel, die Hart im Studio vorfand und dann bei fast allen Titeln spielte. Mit dem Undergroundhit "2541", später von Robert Forster und sogar von meinen Rusty Nails gecovert!
"Melting Plot" (SST 249, 1990)
Ich weiß leider nicht mehr, wie ich auf dieses Album aus dem Hause SST gekommen bin. Es handelt sich um den "Soundtrack" zu einem Film, von dem ich - und wohl auch die meisten von Euch - noch nie etwas gehört haben. Von den beteiligten Bands am bekanntesten: Sonic Youth, die Mädchenband L7 und vielleicht noch Das Damen. Wahrscheinlich haben mich die schrägen Coversongs gereizt? Zum Bleistift "Crazy Horses" von den Osmonds, "It's Not Unusual" (Tom Jones), "S.O.S" (ABBA), "Clear Spot" und "Apes Ma" (Captain Beefheart), "Wild Honey Pie" (Beatles), "Hotel California" (Eagles), "Stairway To Heaven" (Led Zeppelin) oder "Master Of The Universe" (Hawkwind).
Zoogz Rift: "Torment" (SST 251, 1989)
Auf diesen Gitarristen bin ich wegen seiner Coverversion von Tim Buckleys "Sweet Surrender" aufmerksam geworden.