John Coltrane: "Olé" (Atlantic, 1962)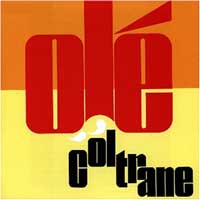 Am 25.05.1961, zwei Tage nach Beginn der Aufnahmen zu "Africa/Brass", ging Coltrane mit seinen festen Begleitern McCoy Tyner (Piano), Reggie Workman (Bass) und Elvin Jones (Schlagzeug) direkt wieder ins Studio, um seiner letzten Verpflichtung für das alte Plattenlabel Atlantic nachzukommen. Mit dabei waren außerdem die Saxofonisten Eric Dolphy und George Lane, die beide sogar Interessantes auf der Querflöte beitragen, der damals noch junge Trompeter Freddie Hubbard und mit Art Davis gleich ein zweiter Bassist. Das Album enthält mit dem 18-minütige Titelsong u.a. die Coltrane-Version des spanischen Revolutionsstückes "Venga Vallejo". Gelungen ist auch die Tyner-Komposition "Aisha". Die Platte ist leider nie so bekannt geworden, wie das parallel entstandene "Africa/Brass", es ist aber deutlich mehr als "nur" eine Pflichtaufgabe für die alten Chefs!
Mehr ...
Ike Quebec: "Blue And Sentimental" (Blue Note, 1962)
Aufgenommen am 23. Dez. 1961 und noch viel besser als das wenige Tage vorher aufgenommene Album "It Might As Well Be Spring". Begleiter aus der 1. Jazz-Liga sind dabei: Gitarrist Grant Green, Bassist Paul Chambers und Schlagwerker Philly Joe Jones. Aber vor allem überzeugt der Ton von Ike. Perfektes Nachtclub-Saxofon. Wunderschön. Balsam für die Ohren.
Mehr ...
Sonny Rollins: "The Bridge" (RCA/Victor, 1962)
Schöne Quartettplatte eines der weltbesten Tenorsaxofonisten! Und mit über 70 Jahren ist der Mann auch heute noch sehr gut dabei, wovon ich mich vor wenigen Wochen im Landschaftspark Duisburg überzeugen konnte.
"The Bridge" entstand nach einer zweijährigen schöpferischen Pause, in der er hoch oben auf einer der New Yorker Brücken fleissig Saxofon geübt haben soll. Es begleiten ihn hier der unvergleichliche Jim Hall an der Gitarre, Ben Riley am Schlagzeug und Bob Cranshaw am Kontrabass. Letzterer stand (bzw. saß auch neulich in Duisburg wieder (oder noch immer?) auf der Bühne, inzwischen allerdings an der 6saitigen Bassgitarre, und sogar noch ein oder zwei Jährchen älter als sein Chef!


(20.07.2006)
Mehr ...
John Coltrane: "Coltrane" (Impulse!, Okt. 1962)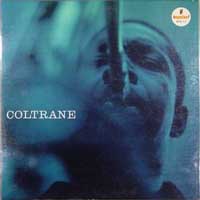 Aufnahmen vom "klassischen" Coltrane Quartett mit Elvin Jones, McCoy Tyner und Jimmy Garrison vom April und Juni 1962 - wie immer von allerhöchster Güte. Zur Zeit gibt es das komplette (?) Impulse-Programm sehr günstig bei Zweitausendeins - da habe ich natürlich zugeschlagen und ein paar von meinen Lücken gefüllt.


(02.07.2007)
Mehr ...